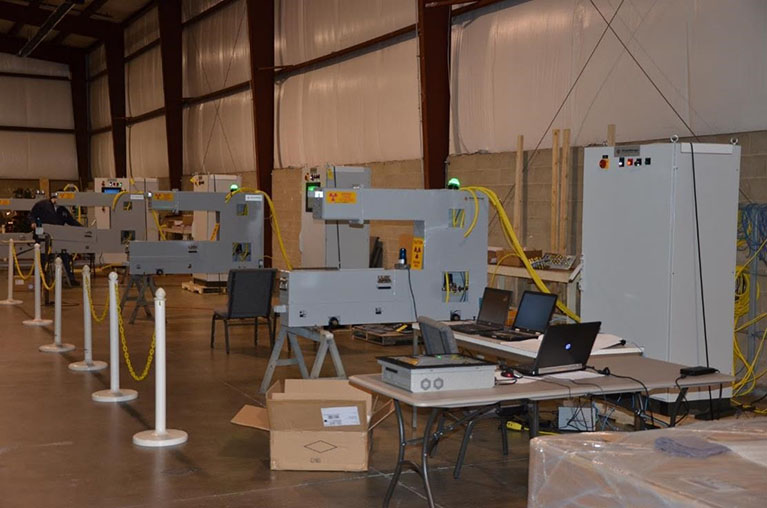 When consumers go to purchase a brand-new car – they expect the metal on their car to be perfect. What many consumers don't think about is who's measuring the metal before it's stamped into the body of a car.


The dimensional measurement of flat rolled steel products is one of the most critical aspects of the primary metals industries. Thickness, width, and profile measurements of steel coils, plates, slabs, and other types of flat rolled metals is imperative to the infrastructure that builds our cars, busses, buildings, and many other vital assets of our country. And for over 20 years, the standard bearer in measuring America's manufactured metals has been Global Gauge Corporation. Global Gauge is one of many companies manufacturing gauging systems for measuring thickness, width, length, profile, camber, and squareness on flat rolled steel, but by far the best option for the American steel industry.


As the market of steel production in the USA has evolved, so has the market for gauge suppliers. Many x-ray thickness gauge suppliers have come and gone in the last 50 years. In addition to the smaller suppliers who have gone out of business, there have been recent cases of larger suppliers who have chosen to discontinue their manufacturing or support of x-ray thickness or width gauges, effectively leaving their customers high-and-dry. Steelmakers who have been in the industry long enough know the legacies and fates of Accuray, Measuray, DMC, Loral, NDC Metals/IRM, and a handful of other x-ray gauge suppliers who are no longer in business. Simply put, the USA-based gauge suppliers just haven't been very resilient over the years. This presents a real challenge to the American steel industry, as they have many measurement systems and x-ray gauges that can no longer be supported to provide end-users with the quality of steel they need.


In the case of outdated or obsolete systems, Global Gauge can perform upgrades to our former or current competitor's x-ray thickness gauges, width gauges, and other measurement systems in a variety of ways. Examples include upgrading computers or operating systems, converting an old isotope thickness gauge to an x-ray thickness gauge, or replacing obsolete technologies such as Photomultiplier Tube (PMT) detectors with Ion Chamber detectors. We are experts in diagnosing and recommending a best-cost solution to keep your business up to speed with the technological evolution of our industry.


As a result of the aforementioned fragility with gauge suppliers, many steelmakers have been led to consider large overseas thickness gauge suppliers such as Thermo Fisher, IMS, or Toshiba. These foreign suppliers are either fully based in Europe or Asia or have their technology and engineering centers based abroad. In these cases, when an x-ray generator fails and you call your gauge supplier for urgent assistance, you're an additional step removed from the OEM. This inefficiency leads to further downtime, decreased production, and higher component cost.


Again, Global Gauge manages to set itself apart from the pack. Global Gauge systems are fully manufactured, assembled, and shipped within the USA, and have a 24/7/365 hotline for urgent service requests. Global Gauge's GHF Generators are all manufactured in-house in Ohio, and the generator supply chain has no traditional bottlenecks that you experience with other gauge manufacturers.


When the infrastructure of American primary metals is at stake, there's nobody with more expertise in the manufacturing and production of state-of-the-art measurement systems than Global Gauge, and we remain fully committed to continuing to manufacture, support, and service non-contact x-ray thickness gauges and other dimensional measurement systems for decades to come.