Building the world's best x-ray thickness gauges, width gauges, and non-contact measurement & analysis systems
With our partners in Europe and Asia,
we have a global reach for assisting your steel mill or processing facility.
Whether it be for an x-ray gauge project, width gauging, coating weight, or full-plate dimensional measurement, we provide the complete system engineering, design, fabrication, and installation—along with knowledgeable service and availability—when you need us, regardless of your location.
Our gauge systems are used for a wide variety of thickness and density measurement applications.
From hot-rolled steel in a mill to individual ceramic components in a QA lab, our x-ray-based and vision-based gauges are at work in plants around the world, ensuring product quality and consistency.
Plate Mills & Casting Lines
Hot Rolling
Cold Rolling
Foil Mills
Process Lines
Offline Quality Labs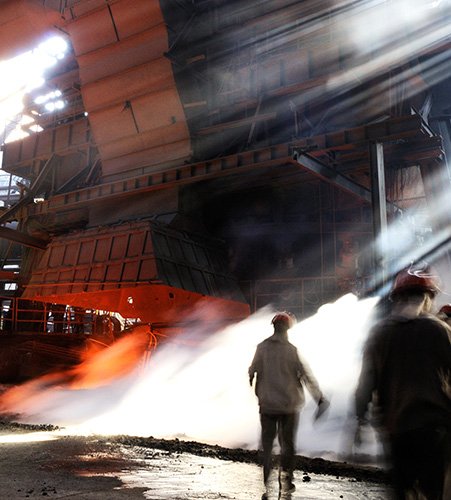 Our radiation-based gauges are extremely dependable and accurate (over 99.99%). By measuring the ratio of radiation that passes through a material, the gauges can precisely measure the thickness or density of the material. Our gauges can be PC- or PLC-based, and can run on a variety of communications protocols and operating systems.
Our lab gauges are employed in various powdered metals industries, where piece-part quality assurance is a best practice. Installed before the sintering process, our gauges allow customers to make quick decisions when quality issues arise, saving significant time and cost.
Our width gauges use state-of-the-art digital linescan cameras to determine the width of sheet or strip products. Image data is transmitted from the cameras to the processor, resulting in width and centerline deviation being instantly recorded and displayed to operators.
Our coating weight gauges are capable of measuring various metallic coatings such as zinc, tin, aluminum, etc. Being x-ray based, the system measures "backscattered" radiation to determine coating thickness.
Our vision solutions can be used to calculate operational parameters such as centerline deviation, and can also alarm in case of unwanted material characteristics, such as excessive hook.
The system can be further enhanced to generate a complete 2-D image and thermal map of the bar/strip by correlating pixel intensity to a pyrometer.