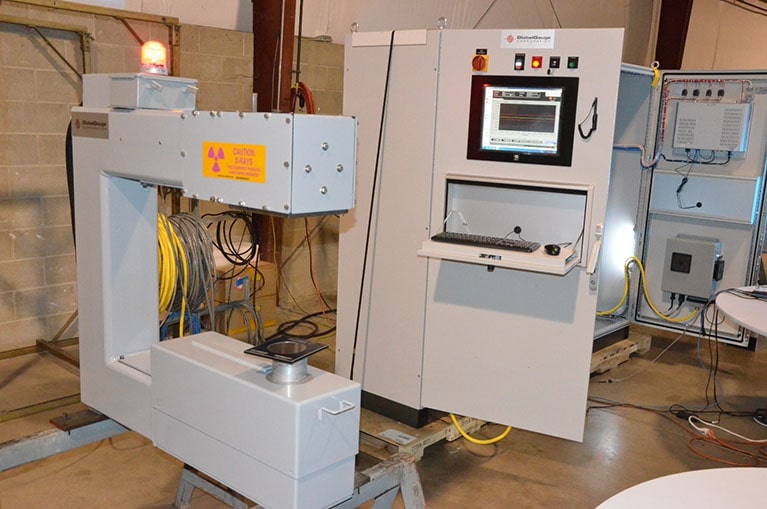 Can you upgrade your existing equipment? This age-old question isn't always easy to answer. As we are progressing through this post-pandemic world, many companies are continuing or beginning to reinvest into their plants. Equipment with mechanical or fabricated components can likely be repurposed with the proper inspections and perhaps some modifications.


With thickness measurement equipment, we have found that many times the mechanical equipment on the line can be modified to accept newer components. In some instances, with mechanical equipment such as c-frames; this fabrication can be modified to install state of the art new sensors to extend the life of the equipment with a reduced cost as opposed to new mechanical purchases.


With vision systems, there are likely opportunities to re-use mounting structures of existing systems to install the latest version of line scan or array cameras (based on the application). GGC designs our own mountings to fit nearly all applications. New applications can be supplied with the mounting structures included in the project if necessary or required. With GGC's width gauges, vision systems, crop optimization systems we have also developed the electronics cabinet to be robust and supportable.


Mult-width measurements are now available for slitting lines to determine the accurate width of each mult produced through the slitter via our camera-based solutions. This is valuable safety equipment so the operator doesn't have to get close to the line and "throw" a tape for overall width and each mult measurement.


With coating measurements, many existing frames – whether "O" frames or split head assemblies – can be repurposed. GGC can "hang" our newest technology head assemblies, install the newest electronics and software packages to reduce costs.

Whatever you need to be measured, we can help.


Global Gauge is ISO 9001-2015 Registered.


Global Gauge is registered with ISNetworld with a current score of "A". We comply with all sections of this standard.


Contact us today to see how we may help you find the solutions to your needs and requirements.